CAMEO VIZSLA'S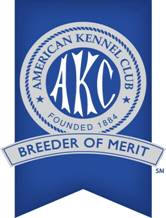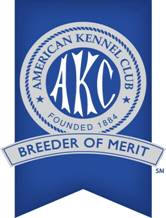 Stud dogs of Cameo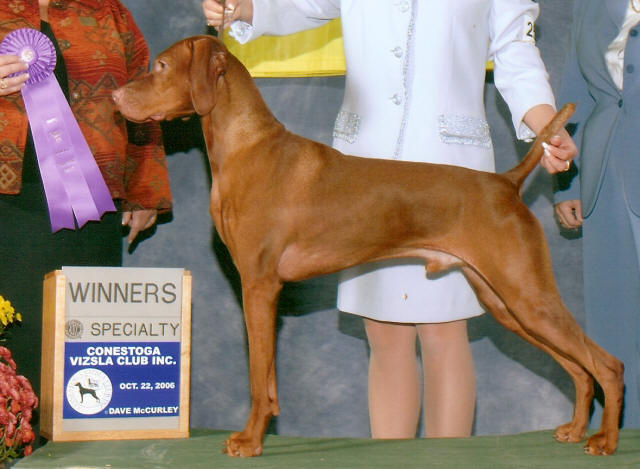 Pedigree
Ch. Cameo's Lone Star Canyon "Austin" 2004
OFA VZ-9970G34M-PI DNA V522613
Best in Sweep Stakes Nationals1997

Biss Am. Intl. CH Russet Leather Red Wolf JH ROM

OFA Good

Best of Breed at Nationals 1996

NBiss Ch Russett Leather Red Cloud II OFA Execllent

CH. Rotkopf Russet Leather Rival OFA Execllent


CH Vintages Scarlett Bogonias

Ch. Annuska Ilka OFA Good

CH. Rotkopf Russet Leather Rival OFA Execllent

CH. Princess Paprikask

Ch. Cameo's Angels A Fire OFA good

CH Szizlin's Hold Yer Fire ROM OFA Good

CH Dirigo Talor Made

CDX JH MX AXJ NAP NJP ROM OFA good


CH Szizlin's Aint'n She Mesmeriz'n JH ROM OFA Good
Ch. Legacy Sunrise Indian Jewel OFA Good
Russet Leather Indian Outlaw OFA Good
Ch. Legacy's Cracklin Rose OFA Good

"
Ch. Cameo's Take Me Out 2009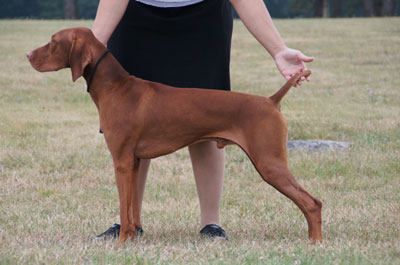 "Franz"
OFA VZ-12208G25M-NOPI DNA #V601949
CH Cameo's Lone Star Canyon OFA Good
Best in Sweep Stakes Nationals1997

Biss Am. Intl. CH Russet Leather Red Wolf JH ROM

OFA Good

Best of Breed at Nationals 1996

NBiss Ch Russett Leather Red Cloud II OFA Execllent

Ch. Annuska Ilka OFA Good

CH Cameo's Angels A Fire OFA Good

CH Szizlin's Hold Yer Fire ROM OFA Good

Ch. Legacy Sunrise Indian Jewel OFA good
Cameo's Candy Cane OFA Good

BISS CH Szikra Sport'n Sensation JH ROM - "Sport"

CH Dirigo Gambler's Marker


CH Dirigo's Gambler's Windfall
Ch. Legacy Sunrise Indian Jewel OFA good
Russet Leather Indian Outlaw
Ch. Legacy's Cracklin Rose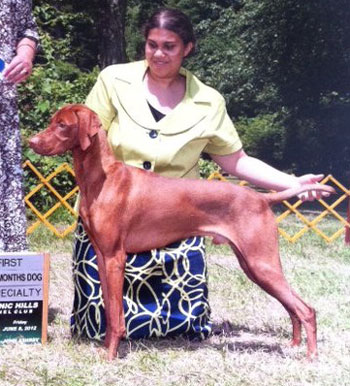 Ch. Cameo's Maximus Aurelius
"Max"
AKC DNA #V658309
OFA-VZ-13045G24M-NOPI.
CH Copper Creek Soar'N Grand Canyon JH

Dam: Szizlin's Davona Dale

ChDC AFC Riverbend Deacon's Dandy CD
CH. Heelmark's Aint She Command'n JH
Ch. Copper Creek CVS WhoaNel'e
DC AFC Arsla & Auburn's Sunny Boy
//CCh. Copper Creek's Let It Be
Szizlin's Secret Garden

Ch Ch. Rebel Rouser Perferred Stock
CH. Jim Mar's Foolish Pleasure
xBISS Am/Can Ch. Copper Creeks Szizlin Kestrel JH ROM AOM - "Kestrel"

CH Szizlin's Soar'n PFalcon JH ROM

Ch. Copper Creeks Abbey Road
" Cooper"
OFA
Top Producing Sire - 2012

GCH Szizlin Ripley's New York Groove

Dam: Szizlin's Davona Dale

Ch Ch. Rebel Rouser Perferred Stock
CH. Jim Mar's Foolish Pleasure
xBISS Am/Can Ch. Copper Creeks Szizlin Kestrel JH ROM AOM - "Kestrel"

CH Szizlin's Soar'n PFalcon JH ROM

Ch. Copper Creeks Abbey Road
Szizlin's Davona Dale
Russet Leather Indian Outlaw

#1 Top Producing Sire - 1996
Ch Russet Leather Son Of Sutiao ROM



Russet Leather Red Feather CD

Ch. Szizlin's Ain't Gonna Stop Her JH ROM

CH Dirigo Talor Made CDX JH MX AXJ NAP NJP ROM

CH Szizlin's Aint'n She Mesmeriz'n JH ROM